STPA, an acronym for "Technical Automotive Techniques Study", was created in 1983 to provide technical, legislative and bureaucratic assistance to all vehicle manufacturers in order to allow them to be put into circulation nationwide.

The experience born in 1969, under conditions of dependence and external support, to some modenese bodyworks in the public transport sector, created the conditions for believing that with the advent of integration into the European Commodity Market it was necessary to have instruments technologically advanced and highly specialized knowledge to enable builders to be programmed without any uncertainty, error or omission.

With the constant search for correct approach strategies, based on the drafting of procedures that allow scrupulous compliance with the provisions, and with the strong will to represent, with the knowledge of the norms and the availability of suitable operating schemes and measuring instruments, a valuable contribution to the often conflicting relationship between manufacturers and control bodies, the STPA Technical Studio has on many occasions been the only solution to considerably complex issues.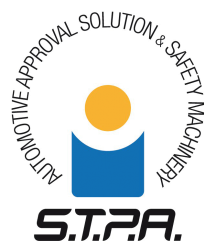 At present, the Studio employs several qualified technicians and has provided assistance to more than 400 manufacturers in Europe, the United States and Japan for a total of more than two hundred and sixty-seven evoked practices. STPA has collaborated to make most of the types of vehicles circulating, such as buses, trolley buses, special-purpose trailers, dangerous substance carriers, self-propelled and towed agricultural machines, operating machines and devices.
Finally, the STPA Technical Study, with the synergy of important Italian and foreign partners, also deals with feasibility studies and promotion of the sale of vehicles and equipment to European Union member states.